360°Adjustable Clamps for the Handlebars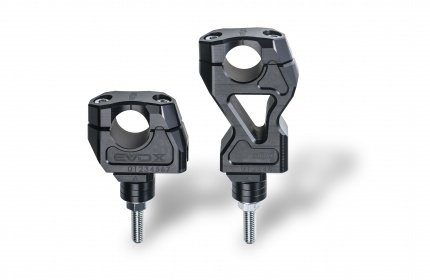 12 September 2016
TITAX Adjustable 360°CLAMPS will adjust your handlebars according to your demands in a minute.
TITAX guarantee you to find the BEST position on the bike ! You ll discover the real relax and comfort on your ride.
The largest adjusting on the market available 
0-32 mm with 4 mm steps BACK to the rider
0-105 mm UP with 5 mm steps (rings)
BLOCKS are available in two versions:
STANDARD - 43 mm Block for most of the bikes
XL - 85 mm Block - optimal for Adventure bikes, MT-09 TRACER, CRF 1000 AFRICA TWIN, etc.
TITAX Adjustable 360°CLAMPS brings COMFORT, PERFORMANCE and new level of HAPPINESS and RELAX during the RIDE !
TÜV/KBA certified
(adjustement depands on the each specific model)