TITAX 3D-BikeARMOR© Save over 5000 EUR !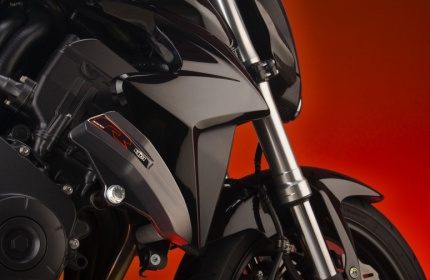 1 February 2013
 Racers and road bike riders purchase bike armour to save money. Titax 3D BikeARMOR© kits actually work...and save you expensive repair costs.  Save over 5000 EUR !
Titax products are forged and battle hardened in the heat of the most competitive race series on the planet. Like all Titax products, obsessive attention has been given to the the design and selection of materials to produce bike armour that won't let you down when you need it the most.
            Titax 3D BikeARMOR© kits consist of a mounting kit and replaceable polymer sliders.


·         Mounting kits are designed to distribute forces. Many traditional frame sliders are attached to your bike with just a single fixing bolt. This design may in the best of circumstances prevent cosmetic damage to your plastics and peripherals. However a single fixing bolt, (if it doesn't just snap on first impact) transfers all of the impact forces that would normally be dissipated across several impact points on your bike to a single point on the frame or engine casings. This means that instead of just damaging your plastics and peripherals that you crack or dent your frame or an en engine case, which increases the chances that you will need to write off either your very expensive engine or frame. Instead of using just one bolt to attach the frame sliders to the bike, Titax 3D BikeARMOR©mounting kits are fixed to your bike with either 2 or 3 bolts (depending on model of bike) which means they will both stay affixed to your bike and spread the impact loads across more than a single point. 
·         Polymer sliders won't rip off. Many lessor frame sliders simply get torn off the bike in the first impact. To ensure that the sliders stay attached to the mounting kits when the worst happens, the polymer sliders are fixed to the mounting kit with multiple bolts. To prevent these bolts tearing out of the sliders or the mounting plates each fastener is secured with an ultra-tenacious double insert mechanism.


·         Maximum protection. To further assist in spreading loads the impact surface area of the sliders are several times larger than traditional sliders and the profile is designed to protect both the frame AND the engine.


·         Impact absorption.  In cooperation with BASF a unique polymer (BASF PE 1000) was chosen for the sliders. This polymer provides a near perfect combination of low friction, high shear strength, excellent UV resistance and impact absorption.


·         Frame and engine protection . The polymer sliders for each 3D BikeARMOR©  kit are uniquely shaped to provide the maximum protection to both the frame and engine for each model of bike. 


·         Style Each TITAX 3D BikeArmor© Kit is uniquely styled to suit the aesthetics of each model of bike
Obsessive protection "Because riders heal, but bikes need to be fixed"


Easy fit and fast Installation:
·         No modifications are required to your bike to fit the Titax 3D BikeARMOR©, only original holes are used.
Specifications:
·         Unique material PE 1000 chosen with cooperation with BASF
·         Size: 170 to 250 (long) x 60 x50 mm
·         UV resistant
·         Wear resistant
·         Excellent sliding properties
·         Excellent impact strength:    DIN EN ISO 179
·         DIN fastenings
·         Mounting kit made from the finest AirCraft Aluminium 6T series and Special Steel S235JRG1
TITAX, forged and battle hardened in the most competitive race series on the planet.